Studies 2019
Middleware Software for Industrial Internet of Things (IIoT)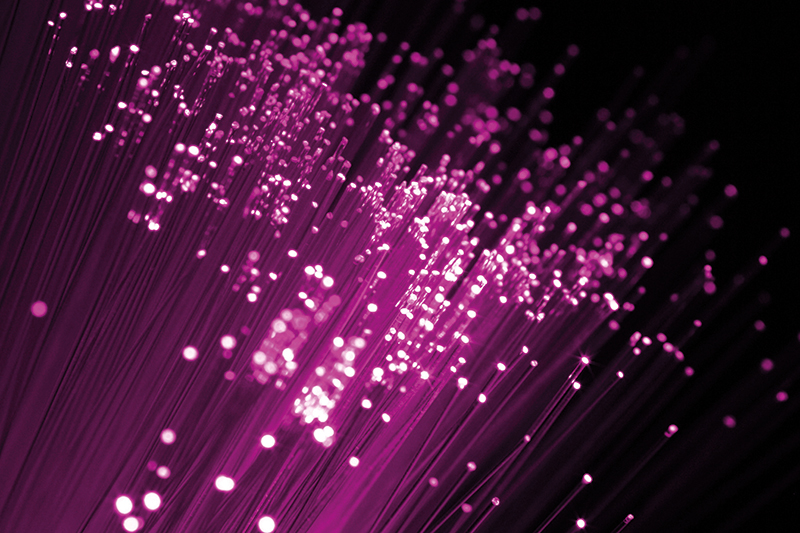 The paradigm of networked, adaptive production combines the specialist disciplines of production and computer science, thereby enabling new production methods and business models. Here, manufacturing and process data obtained from machines, through sensor technology as well as through application services are the central resource. With the help of the analysis of this data, users can be enabled for online monitoring, process chain adaptation, quality prediction and maintenance optimization. The IT infrastructure required for this is supported by advanced "middleware," a tool from computer science that mediates between applications, data and users.
Evaluation of IIoT platforms
In a new study, Fraunhofer and ICNAP partners are evaluating current IIoT platforms. As a starting point, the authors define the central key terms "Internet of Things" (IoT), "Industrial Internet of Things" (IIoT) and "middleware" in the first part of the research study.
Differentiation IoT, IIoT and Middleware
The IoT describes the growing interconnection of "smart" devices through the Internet or a local area network for targeted information exchange. The connectivity and techniques are considered device-independent. In contrast, the IIoT weights the requirements of safety, security and reliability in the networking of an Internet with industrial devices. Finally, middleware is defined as a software abstraction layer between the system and the application to hide the complexity of the network and environments.
Implementation of the study
Based on these delineations, an initial market survey, and technical input from ICNAP partners, the scope of the study was determined and suitable IIoT platforms were selected from four partners: "ADAMOS", "MindSphere", "Bosch IoT Suite" and "ptc ThingWorx" platforms will be investigated with a focus on middleware and functions such as asset management, data pipelining and alarm definitions.
The implementation phase of the study will validate the suitability, functionality, and usability of the systems. Inherent structural decisions, technical toolchains, and status and communicated plans with respect to Umati support will be observed.
Result: feature list for IIoT platforms.
The results of the defined feature list and overarching idiosyncrasies are compiled to provide a fair overview of the middleware aspects of the selected IIoT platforms and their key strengths and weaknesses. Not only are best practices from related studies such as the Magic Quadrants from IT consulting firm Gartner Inc. considered, but also the hybrid setup capabilities of the systems used, real-world experiences of the partners, and the pricing models of the platforms.
All platform providers have granted access to all systems used in this study without any content restrictions or influences.